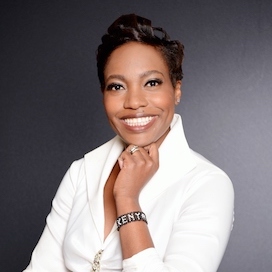 Dr. Aby Lilian Mamboleo has come a long way since her native Nairobi, Kenya youth. As a self-made American businesswoman and an exemplary role model living her motto-driven course, "I'm a B.I.T." (Billionaire in Training), success, service and hear continue to power her influential demand.
"You need to go from wanting to change your life to deciding to change your life," says the entrepreneur, author and philanthropist.
Passionate about helping others, Dr. Mamboleo, a recognized consultant and thought leader, is also the co- author of the new book, THE ENTREPRENEUR'S FUNDING GUIDE: 100 PLACES TO GET OVER $100K TO FUND YOUR BUSINESS. Having taught business owners innovative ways to manage, grow and scale their business, she now takes her expertise to the next level through her new release. 
As her title makes clear, Dr. Mamboleo is not short on being resourceful, if not inspirational.
For anyone with ambition seeking to be motivated by an empowering voice, her book is a must-read – particularly for those keen on tapping into lending sources that will fund their business to success.